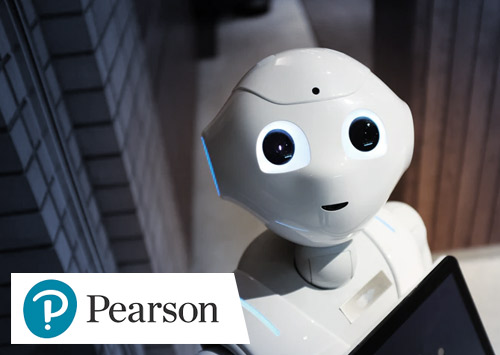 Program in collaboration with FICE, delivered at multiple engineering colleges in Telangana & Andhra Pradesh

Program is delivered through blended learning that combines online learning from edX with face to face sessions by FICE instructors in India and field/lab work

Participants will be provided with placement support

Hyderabad, March 19, 2018: Pearson, the world's learning company, announced the launch of its program titled "Intelligence and Data Engineering Analytics (IDEA)" in partnership with FICE Education, a leading provider of experiential learning to engineering students in India.
The program is delivered at multiple engineering college campuses in Telangana and Andhra Pradesh.
The program seeks to help students work effectively in a team to achieve goals; solve problems using critical thinking; apply data analysis techniques and tools to analyze and visualize data, make decisions and predictions using machine learning techniques; build a network of engineering and industry professional colleagues and build skills to increase employability.
Matthew Mermagen, Vice President – Strategic Initiatives at Pearson, said, "The IDEA Program gives an opportunity to Indian engineering students to acquire and demonstrate skills that are necessary for innovation and employment."
The blended learning program combines courseware from edX with face-to-face sessions and lab work, delivered by FICE instructors in India. The program lasts 40 weeks. Successful students will earn certification from edX, its partner universities and Pearson.
The various elements of the IDEA program have been designed by Pearson and FICE, including courses on edX from Columbia University, Adelaide University and Microsoft.
Nagesh Singh, Executive Director, FICE Education said "We have helped 200 leading institutions around India set up IoT and Artificial Intelligence labs focused on the areas that are evolving and innovating at the most rapid pace today. We are very excited to work with Pearson and partner institutions on this very prestigious initiative that will develop technical skills and enhance employability of Indian students".
About Pearson India
Founded in 1844, Pearson is the world's learning company, with 35,000 employees across 70 countries worldwide. We have expertise in educational courseware and assessment, and a range of teaching and learning services powered by technology. Our mission is to help people make progress through access to better learning. We believe that learning opens opportunities, creating fulfilling careers and better lives.
Our unique insight and world-class expertise comes from our long history of working closely with teachers, learners, researchers, authors, and thought leaders. Our products and services are used by millions of teachers and learners around the world every day.
We are organized around three key stages of learning - a) K-12, b) Higher education and test preparation and c) Vocational and professional education. Established in India since 1998, Pearson has introduced its wide range of products and services in educational institutes as well as directly to the learners. To know more about us visit in.pearson.com and follow us on www.facebook.com/PearsonIn and https://twitter.com/PearsonIn.
About FICE Education:
FICE (www.fice.in), along with Sapience Consulting and MakeSense Labs, is focused on bridging the academia-industry divide, enhancing student employability, promoting innovation and creating an entrepreneurial ecosystem for youth. It strives to create a coherent innovation and entrepreneurship-oriented ecosystem that exploits existing opportunities and creates new avenues for economic and social growth. FICE was founded in 2008 and currently operates in India and the United States of America. FICE works with institutions, instructors, corporations and youth. Experiential learning programs are offered with a strong focus on core technical skills, innovation, making and entrepreneurship. FICE partners with more than a thousand engineering colleges around India to improve their curriculum and promote experiential learning.